Shopping Cart
Your Cart is Empty
There was an error with PayPal
Click here to try again
Thank you for your business!
You should be receiving an order confirmation from Paypal shortly.
Exit Shopping Cart
Inspired to Action blog posts by Rebecca Pratt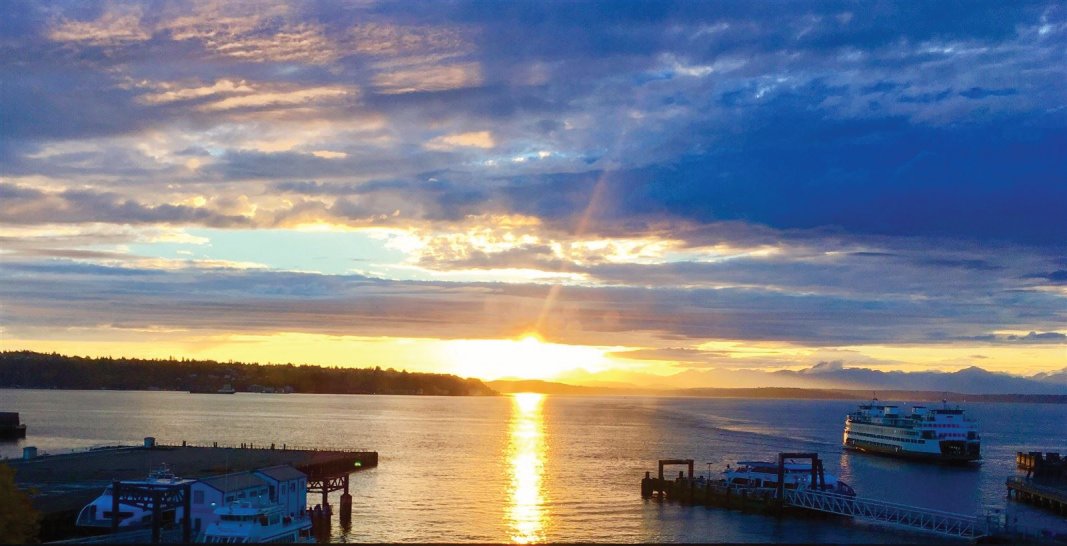 I have not written a physical blog in awhile since I started my youtube channel called Inspiring Moments with Rebecca Pratt. To get inspiration that you would normally look for in a blog, check out my youtube channel by clicking on this link. 
Are you fulfilling what God has planned for you in this season of your life? Are you living at your capacity?
Each of us are at a very different place in life. Some of us have a large capacity to do huge things, others of us have a very limited capacity due to the restraints of life circumstances or because of health issues.
Regardless of what season you are in, each of us have been called to live to the fullest in partnership with our amazing God who created us. He has beautiful plans for our lives and the lives of those in front of us.
Through every redemption and restoration story, and every rescue mission that I have been a part of, God constantly shows me how deeply involved He is in every detail.  I am humbled daily by God choosing to use us ordinary people to do the extraordinary in partnership with Him.  I have decided to stop asking the "why me" question, and to just walk forward in what God has set before me and has tasked me to do. This has become a very exciting and rewarding way to live.
In my bible reading in Nehemiah, I am reminded of how strategic God is with all of us. Nehemiah was an Israelite and a servant to the king in the Persian palace sometime during the 70 year period when God had allowed the Babylonian people to capture and to enslave the Israelites due to their sins against Him.  Nehemiah was the cup bearer to the king. (Someone who served wine to him).  Nehemiah honored the king every day he served him, and therefore had incredible favor with him and his wife the queen.  
After serving faithfully for years,  Nehemiah gets word from a friend that the protective wall in Jerusalem is in ruins and the Israelites who had escaped, or who were released from their captivity after years of service were not protected. They were being tormented and were in great distress from the neighboring people.
Due to the favor with the king, Nehemiah was granted permission to go back to Jerusalem to rebuild the wall.
What stuck out to me was that Nehemiah was very specific to specify who was doing what on the wall, and that each Israelite living in Jerusalem had a part to play.
In Nehemiah chapter 3 it was clear that some were repairing a large portion of the wall, and others were simply doing what was right in front of them.  We do not know the details of why some were tasked with much and why some were tasked with smaller amounts, but what we do know, is that everyone was involved, and each was given a task according to what their capacity was.
Strategically if some decided they did not want to do their part of what was designated for them to do, this wall would not have been completed in a miraculous 52 days.
It is evident that beautiful things happen when the body of Christ comes together to accomplish all that God is asking of each of us.
What also was interesting to me was that the neighboring people were after them to destroy their work and were taunting them with threats to kill them numerous times a day.
Nehemiah set up shifts for his people to be constantly standing on guard. Everyone was told to work with a sword attached to their hip. The burden bearers, ones who would carry the supplies to the workers, would carry supplies with one hand and a sword in the other to make sure they could defend themselves if attacked. Everyone had to watch their back day and night.
In Chapter 4 verse 20, he told everyone that the trumpet blower would be beside him, and since they were spread far apart from each other because of the length of the wall, when they heard the trumpet, they were to rally to him to be able to fight together if being attacked by a large group. He then said, "Our God will fight for us."
This is symbolic for us because when God gives us a task to walk in, the enemy is right there to taunt us and to cripple us with fear. The powerful weapons that we have is the word of God and prayer. And sometimes when the battle gets too big for us to handle alone, we need to blow our trumpet to rally the body of Christ around us to pray for us and to stand with us. Then just as Nehemiah stated, "Our God will fight for us". 
Understanding that blowing our trumpet when the battle is overwhelming is not a failure, it is actually how God has set it up for us to be there for each other. There is power in numbers, and we are given strength when we have the body of believers surrounding us. We are not meant to live this life alone and isolated, we are meant to do this life together.
So let's stop asking the "Why me" and start embracing what God has tasked us with according to what capacity He feels we can handle.
Be alert, understanding that we are in a battle and the enemy does not want beautiful things to happen through our life.
Be confident that God has given us everything we need to fight each battle that comes our way.
Be encouraged and strengthen yourself in the word of God and in prayer. These are incredible spiritual weapons.
Be willing to blow your trumpet if needed.  It is biblical to rally a friend or group of believers around you to pray and to encourage you. We do not have to fight these battles alone.
On one of my Africa trips, my husband asked one of our local anti trafficking team members what it was like to work with me. This team member said, "well to be honest, your wife is very different now, than when we first started working with her years ago." My husband asked, "how so?" He proceeded to say that when faced with a problem, I used to just quickly tell them what they should do to fix the problem, as if I always had the answers. "Yet now,  she does not do that anymore,"  He said,  "she stops and asks everyone to pray and to ask God to help us come up with the solution that would be the best.  She consults God on everything now,  instead of quickly just trying to come up with a solution.  She is very different to work with now, which is very nice."
This conversation made me realize a few things.
Taking control of things in my life comes very natural to me. By nature I have a more dominant personality, so I can easily bulldoze right through relationships if I am not careful.  In my younger years of being married and having young kids at home, taking control of what was going on around me was what I did to give myself a sense of security. Yet to be honest, I really never felt secure in who I was or in what was going on around me. I was just barely surviving through these young motherhood days with taking care of a husband and three little children under the age of five, and I did not take time for self reflection.
Through lots of rough roads, I have learned that real security and healthy living comes from a completly opposite spirit than I used to walk in.
Holding on tight and trying to keep control of people and circumstances has brought about a lot of stress and anxiety and huge disapointments through my lifetime. Had it not been for implementing this new action, I do not think my marriage would have survived, nor would my relationships with my grown kids, and other friendships be as strong as they are today.
The action I took that has saved my relationships, and actually gave me a new lease on life by helping me to live differently, is the action of letting go of trying to control my life and the lives of those around me. I have found that releasing control and handing every area of my life to God, has been the most freeing and amazing way to live. To my great surprise, I am walking in peace and security now that I am not hanging on so tight to everything and everyone in my life. In doing this, I have found God to be fully trustworthy. I have tested this letting go thing now for years, and my anxiety and fear of the future has faded significantly. Even when circumstances around me are far from peaceful, i still have an inner peace, that circumstances no longer dictates. The Scripture in Matt 10:39 says, If you cling to your life, you will lose it; but if you give up your life for me, you will find it.
What does releasing control look like for me on a practical level? 

Marriage wise, I decided when my husband makes mistakes, or does things differently than I feel he should, that I will not freak out on him and try to fix everything. I will process with him carefully, and increase my prayers for him.
Children wise: Now that my kids are grown and have families of their own, my role has changed with them. When they go through tough stuff, I have learned that the best thing i can do for them is to be available to process, if they want that, yet praying for them, and releasing them to God, has proved to be the most important thing I can do as a mom and has actually made our relationships strong. 
For those around me who are making bad choices: Praying for them, and ducking and allowing God to hit (speak or convict) them, is many times more productive than my words could be. 
In all my relationships: Being more purposeful with listening, instead of giving my opinion so quickly, has given me more time to hear from God as to what I should say, instead of quickly speaking into a situation. 
Regarding our work in Africa: I have come to the conclusion that I do not know what is best each day. Every situation is different and sometimes incredibly overwhelming. I have to hear from God every day as to what He wants me to do and then learn to walk in that. His ways are always way higher than my ways.
As we give up our lives and surrender our full heart and will to the Holy Spirit (God's spirit), this is when we are able to fully come alive. God's incredible power becomes activated in our life and God is able to accomplish beautiful things through our lives.
These are just a few of the many things that happen when we choose to give up our lives to God.
We receive power to accomplish whatever God asks of us to accomplish. Acts 1:8  For you shall receive power when the Holy Spirit has come upon you.
You will be taught what you need to know for life. John 14: 26 But the Helper the Holy Spirit, whom the Father will send in My name, He will teach you all things, and bring to remembrance all things that I said to you.
You will bear much fruit. John 15:5, I am the vine you are the branches, He who abides in me, and I in him, bears much fruit, for without me you can do nothing.
You will ask for things according to God's will, and it will be done for you. John 15:8, If ye abide in me, and my words abide in you, ye shall ask what ye will, and it shall be done unto you. By this My Father is glorified, that you bear much fruit.
God will give us everything we need when we need it. Romans 8:26-29 In the same way, the Spirit helps us in our weakness. We do not know whaat we ought to pray for, but the Spirit himself intercedes for us through wordless groans. And he searnces our hearts knows the mind of the Spirit, because the Spirit intercedes for God's people in accordance with the will of God. And we know that in all things God works for the good of those who love him, who have been called according to His purpose.
So my bottem line is this; YOU CAN TRUST GOD WITH YOUR LIFE. Go on ahead and test this theory.  Give up, and let go, and hand your life in every area over to God. I can guarantee you, that is when you will really find your life, and the anxiety and stress you have by hanging on so tight, will begin to fade away.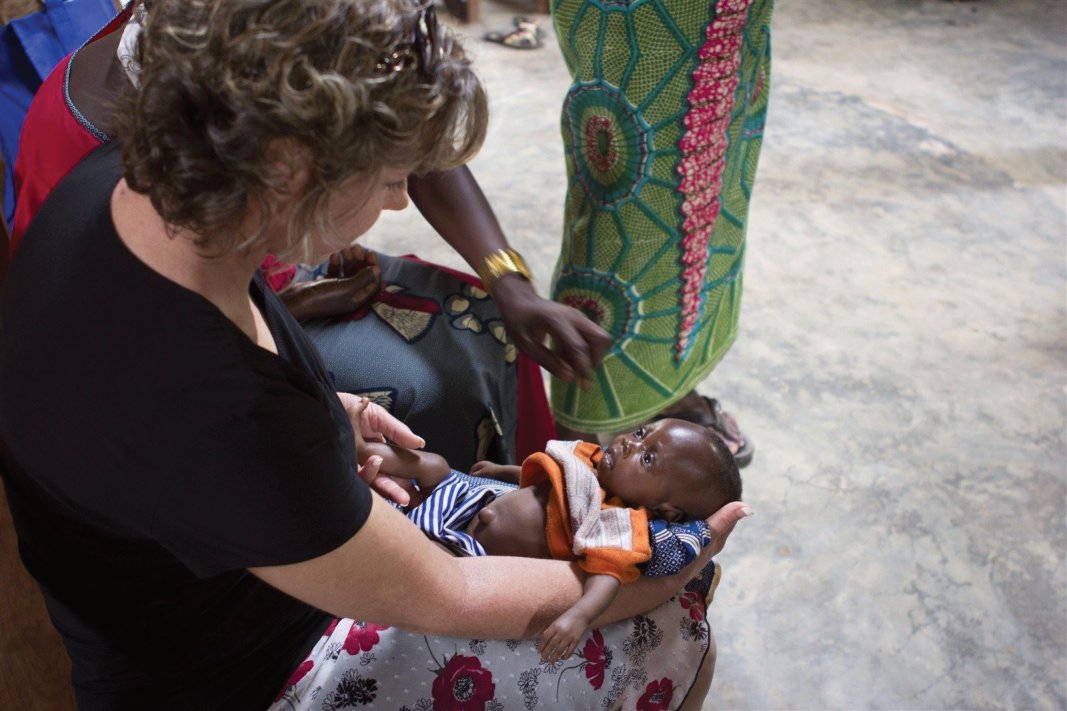 Holding a starving baby girl weighing only 4.4 lbs as a five month old was heart wrenching. (Actual picture of her posted here). As I held this little one, named Lucresse, in my arms she was panting fast and quick shallow breaths as if at any minute she would take her last. I honestly did not know what to do. I sat down and placed my hand on her chest and began to pray. "Oh God, please help this little girl. If it be your will, spare her life and give this little one comfort and peace". As I prayed her breathing became normal and peaceful. Once my prayer was over, her panting started up again. I sat dumbfounded, honestly not knowing what to do next. I knew Lucresse would soon die without immediate intervention. She was starving and dehydrated.
       My motherly instinct was screaming for me to rush her to the nearest hospital, but a quiet sense deep in my heart that I felt was God's quiet voice was guiding me to do the very opposite.
       This encounter happened in Oct. of 2013 in a village in Benin where we had just begun our anti trafficking efforts in the rural areas where the life of a child had no real value. Mothers were selling their children for a mere 20 dollars due to poverty and not having the means to feed all their children. Selling their children so that they could have relief from feeding and caring for an extra mouth became a way of life for these villagers. This was just a way of survival.
       In a meeting where I was sharing with a group of mothers why they should not traffic their children, this tiny baby girl caught my attention. No one seemed alarmed by this little one's condition, and in their mind if this baby died due to her mother working in the fields all day and only feeding her one time each night, well it was simply the will of the gods that destined this child to die. In their minds her death would not have anything to do with a negligent mother.
       With a heavy heart that evening a plan came to mind to task one of our female anti trafficking team members to oversee Lucresse's health, along with this little one's mother. She was also tasked to teach all the women in this area how to take care of their babies and to share about the value of life.
        Lucresse and her mother had a four-week stay in the hospital getting her up to eight pounds, and hours of oversight by our team member. With every village mother watching this situation extensively, women were getting trained on how to take care of their babies. 
       Lucresse was weighed in front of the villagers weekly, and extensive teachings were given to all the mothers of the village on how to take care of their babies and how to help each other to take care of their little ones.
        Fast forward to this month in January of 2016. To my shock and amazement just two year's later we are seeing a huge culture shift due to our anti trafficking and micro finance efforts in this village. Not only have we been able to stop the trafficking of children, given over 80 women micro loans so they can begin to feed their own children, but we are also now seeing mother's properly caring for their young ones. 
       Many of these women have committed their lives to Christ, and their testimonies of huge life transformations because of what the God who created them has done in their lives is unbelievable.
       On this recent visit to Benin, the mothers were very eager to tell us how thankful they were to be shown a better way, (God's way) to care for their children. With a sense of pride they presented Lucresse to me to show me how well she was doing.
       In this same room, where Lucresse was once dying and no one was alarmed, I was watching women eager to show us how much they have changed and how they have come to 
understand that their children are important.
It is beautiful to be apart of these huge transformational stories, where we have been given front row seats to a God who is all about redeeming, restoring and rescuing! Amazing!  To read more about this work and what we are doing, you can visit: www.orphanreliefandrescue.org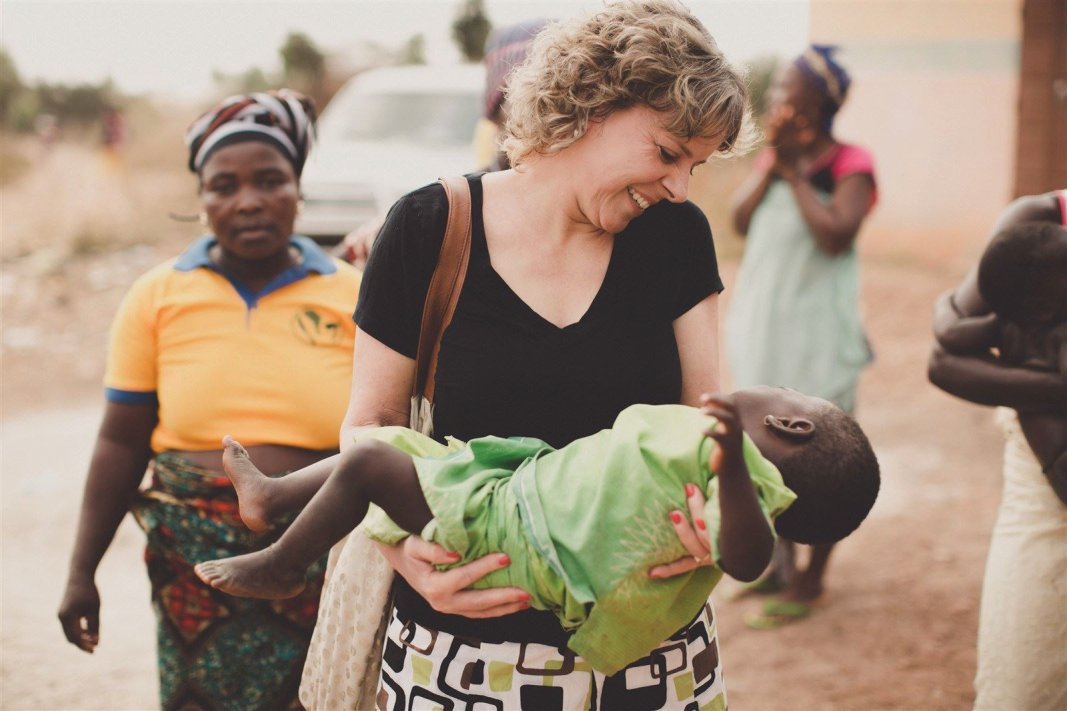 This picture was taken last week. Lucresse is shockingly healthy!
In walking through depression years ago, then writing about it in my book "Inspired to Action", in my 9th chapter, Depression to Expression, I often have people ask me to give them a quick overview on how I overcame this. Many of us have gone through depression in one form or another, or know of a friend who is going through this, and know all to well this is a process in walking through many steps to overcome it. For some it takes only months, for others it takes years. My journey with this lasted about 2 years.  Our minds and bodies are fragile and if we allow our lives to get out of balance, depression is an easy thing our minds can fall into. Through the many stressors in life, some who struggle with depression may need more intensive steps than this, but this is what I still abide by personally today to stay healthy.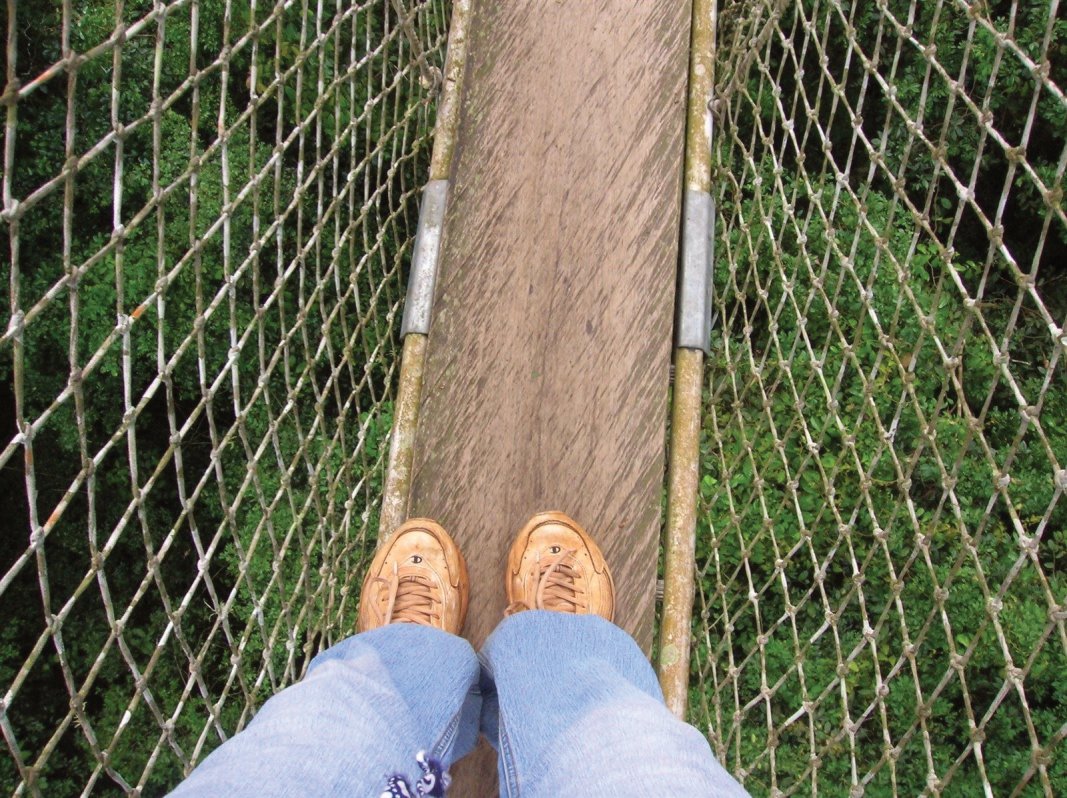 10 Steps to Kick Depression and to keep it away!
1. Spend extra time with God and foster your relationship with Him. He reminds us who we really are and what He created us for. Give God the opportunity to show you how much He loves you.
2. Give yourself Grace. Forgive yourself for past mistakes. Learn to love yourself.
3. Focus on helping those in need around you. Stop focusing on Self. 
4. Become more eternally focused. Spend your time on things that will last into eternity. Stop fretting and worrying about the petty things in life that won't matter a year from now.
5. Learn to Laugh a lot and to forgive a lot. Choose to not allow people's comments or insults to affect you. Let things roll off your back. 
6. Do not allow life's hard circumstances to dictate your attitude. Choose joy daily.
7. Take care of yourself and take time for yourself. Get adequate sleep, eat right and exercise to increase your endorphins. It's proven that lack of sleep and too much junk food does not allow our brains to function properly. We also need to give ourself permission to enjoy a hobby or two.
8. Get accountability for the things you need to change in your life, such as addictions or wrong thinking or disciplines you need to put in place.  Choose counseling, a life coach or a good friend to keep you accountable.
9. Push yourself to be around healthy positive people who encourage you. Do not hang out with those who discourage and bring you down.
10. Let go of trying to control every area of your life and place your whole life in God's hands. Let go and Let God! You can trust Him.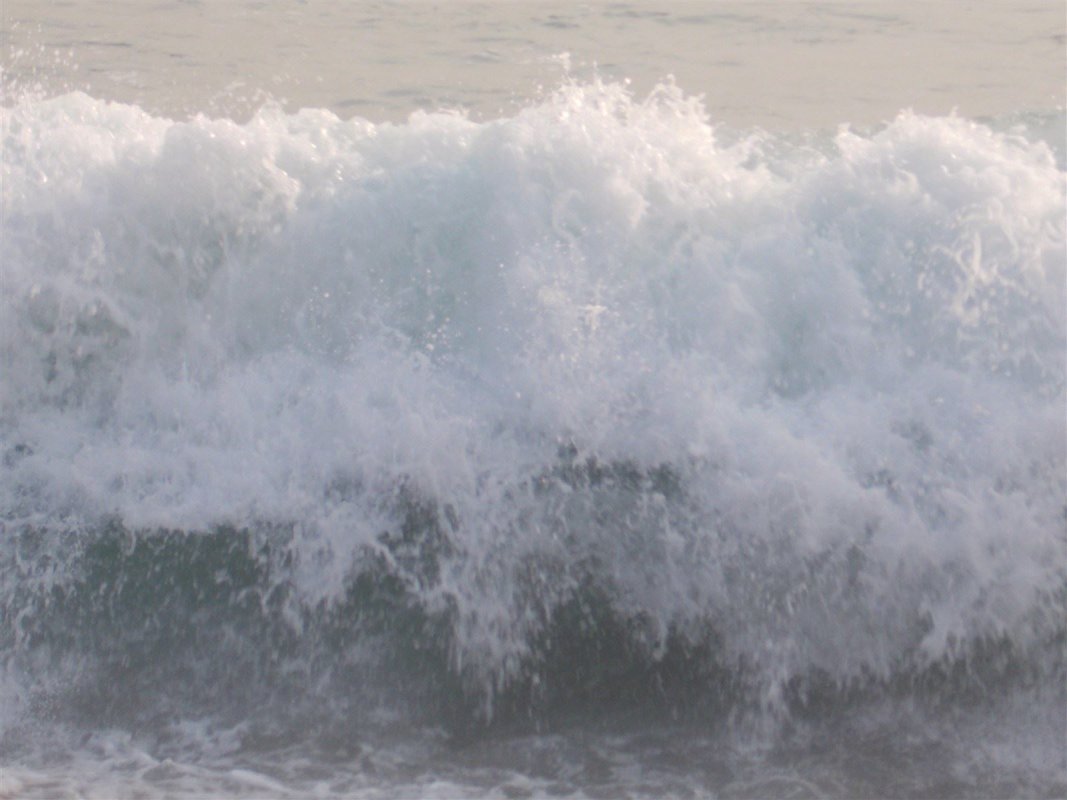 When we are hit from all sides with crisis after crisis, we can sometime wonder where God is in all of it. Does he care? Does He know what is going on? Is He on our side?
In 2 Chronicles 20, The King of Judah, Jehoshaphat loved and served God with all his heart and was in distress when he heard there were three kingdoms coming to fight against him in battle. He knew they were completely outnumbered. He cried out to God for help. In the 20th verse, he cried out saying "we do not know what to do, but our eyes are upon you.
I know in my own life, I have cried out to God many times with these same words when I have come to the end of knowing what to do next with overwhelming circumstances than hit me.
As Jehoshaphat and the people of Judah were seeking God, the spirit of the Lord came upon Jahaziel, a Levite, in the midst of the assembly, and he said, "Thus says the Lord to you; "Do not be afraid nor dismayed because of this great multitude, for the battle is not yours, but God's.
17) You will not need to fight in this battle. Position yourselves, stand still and see the salvation of the Lord who is with you.
By faith in what God had told them Jehoshaphat led the children of Judah in worship and praise for what God was about to do to rescue them.
In verse 22 it says, when they began to sing and to praise, the Lord set ambushes against the people of Ammom, Moab and Mount Seir, who had come against Judah, and they were defeated.
In our own lives it is very important to understand, that there is power when we worship and praise God.  I love how it says WHEN they began to sing and praise, God caused the enemy to turn against each other, and when Judah got to the battlefield all they saw were dead bodies. No one had escaped.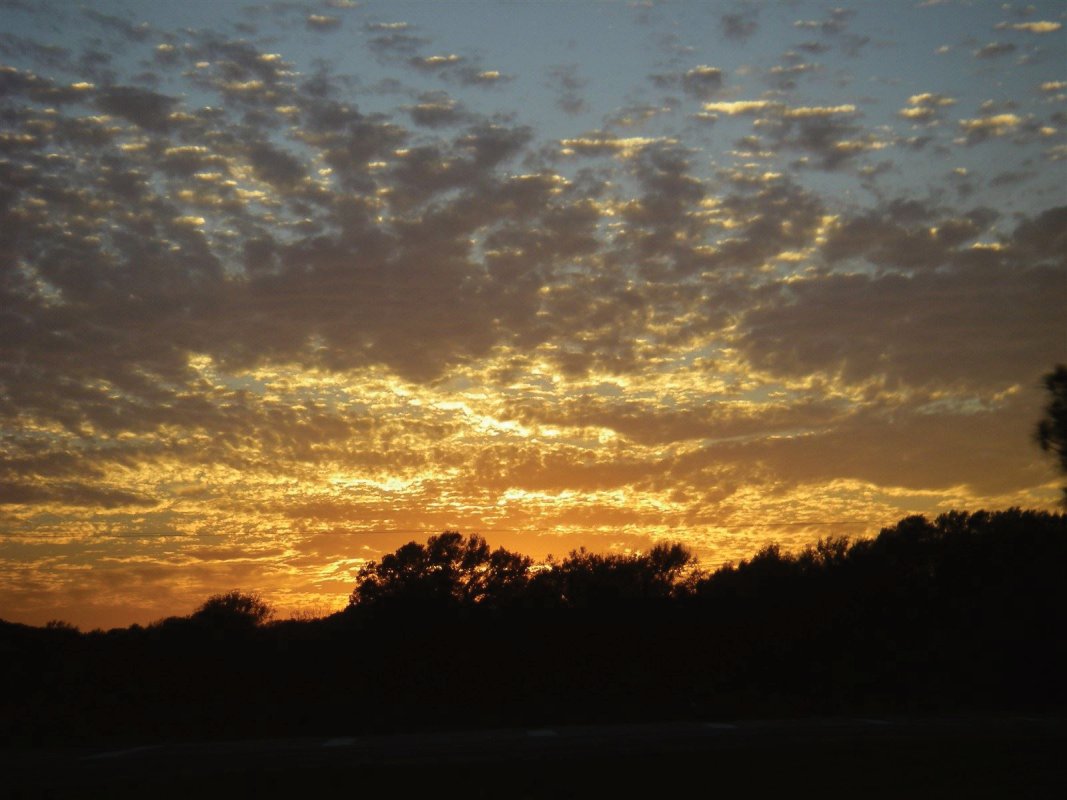 Through reading this I am challenged to integrate a lot more times of worship and praise into my life and a lot less worrying and trying to figure out how to fix the problems around me. This is a great reminder that the battles raging around me are the Lords. We can trust that He is still on the throne and that God is the one that will fight for us when the circumstances of life seem too much for us to bear on our own.
If you have ever heard me speak at a retreat, or seminar, you would not be surprised if I stopped my sharing for a few minutes and had you go off by yourself for 5 to 10 minutes to hear what God might say about you.  These times have become a highlight, as I watch people come alive as they hear what their creator has to say about them. I wanted to give you the same opportunity at home through this blog.  The bottom line is, we can never get enough affirmation from our creator, as the enemy is always lurking around to discourage us. Try this little exercise and be surprised by God today and the beautiful words He wants to speak over your life.
Be alert and of sober mind. Your enemy the devil prowls around like a roaring lion looking for someone to devour. 1 Peter 5:8 NIV 

     The enemy loves to lie to us and tell us how horrible we are as a person and as a friend,  or as a mother or father. What a failure we are in every area of our life. Satan is full of condemnation. This is not how our God operates.   
     With our own children or grand children, nieces or nephews, do we tell them what a horrible person they are? No, quite the opposite. We tell them how much we love them and what they mean to us. In the same way our Father in Heaven is a good and wonderful God who is always trying to get our attention to show us how much He loves us and how for us He is.      
     Or what man is there among you who, if his son asks for bread, will give him a stone? Or if he asks for a fish, will he give him a serpent? If you then, being evil, know how to give good gifts to your children, how much more will your Father who is in heaven give good things to those who ask Him! Matthew 7:9-11 NKJV     
      It is important that we all learn how to receive God's love and affirmation. If we can understand how He feels about us, there is nothing that will stop us from wanting to serve Him.      Here is a little exercise I like to give people to tangibly learn how to hear God speak to you. You can do this everyday if you like.     
      Sometime today take 10 minutes to go off alone somewhere by yourself. Take a piece of paper with you and write down this question.  God, How do you feel about me?
     When alone, quiet your heart and mind, maybe look out a window at God's creation. After a couple minutes of quieting your mind, ask God that question.  
     After asking that question, I want you to write down the first impression/thought that comes to your mind when you asked God this. 
   In doing this exercise, I have learned a few things that tend to happen when trying to hear what God is saying to me that I will share with you. 
  
    The first thought/impression is usually God, the second thought/impression is usually me disputing that it was God speaking to me. The third thought/impression is usually the enemy telling me that it for sure is not God.     
      God is usually very quick to respond to our question because He loves to tell us how much He loves us and what He thinks of us.      
     We are the ones who have a hard time receiving it and the enemy for sure does not want you to accept anything good that God has to say about you.    
      If you got something that was negative and it does not align with the character of what God would say, then do not accept it. it is not God. Take some time later and try again. Always remember the character of God.      
     For you formed my inward parts; you knitted me together in my mother's womb. I praise you, for I am fearfully and wonderfully made. Wonderful are your works; my soul knows it very well. My frame was not hidden from you, when I was being made in secret, intricately woven in the depths of the earth. Your eyes saw my unformed substance; in your book were written, every one of them, the days that were formed for me, when as yet there was none of them. Psalms 139:13-16 ESV

Sometimes we wonder if our prayers really make any difference. Are they making an impact? Are destinies changed? Are accidents thwarted? Are lives saved? Are Nations and people groups impacted?
In reading about Esther and Daniel and the many others of strong faith in the bible, as well as things I have seen God do personally, I can say for sure, a strong yes! Our prayers do affect change wherever we go and in whatever we do.
When Esther was getting ready to go before the King to plea for her people to not be killed, she first gave a message to all the Jewish people to begin a three day fast and prayer time. Before this prayer time, the King was giving his right hand man, Haman, his approval to do whatever he liked in his kingdom, including putting together a decree to wipe out the entire Jewish people group. The King was not alarmed or concerned by any of it. He encouraged Haman to do whatever he pleased with this people group.
It says in Esther 6:1 that after three days of fasting and prayer by the Jewish people, the King could not sleep that third night. He was agitated all through the night. God kept him up with the remembrance of Mordecai and the fact that Mordecai had brought to light the plot his Eunuchs had to kill him. Not knowing Mordecai was a Jew, it bothered the King that he had not honored the man who had saved his life. This was just the beginning of God's plan to change hearts and to prepare the soil for what Esther would present to the king to spare her people. This sleeplessness came about as the Jewish people were praying.
Another Example in the Bible was with Daniel. While he was reading the prophet Jeremiah's writings, he discovered that it was prophesied that the Israelites' captivity would only last for 70 years. It had almost been 70 years. Instead of just expecting God to set the Israelites free, Daniel suddenly feels the urgency to pray and fast for this to come to pass (Daniel 9:3). Somehow, he understood that prayer had a huge part to play in bringing that prophecy into existence. In Daniel 10:12-13 an angel appeared to Daniel and spoke these words to him: "Do not be afraid, Daniel, for from the first day that you set your heart on understanding this and on humbling yourself before your God, your words were heard, and I have come in response to your words. But the prince of the kingdom of Persia was withstanding me for twenty-one days: then behold Michael, one of the chief princes, came to help me for I had been left there with the kings of Persia." This was speaking of the spiritual battle going on in Heaven as Daniel was praying.
The Israelites were set free soon after that.
There are many examples in the Bible that give illustrations of how God asked someone to pray or act upon something which would enable God's will to come to pass. Jesus even told us in Matthew 6:9-10 to pray that His kingdom would come and that His will would be done, on Earth as it is in Heaven. Why would Jesus ask us to pray this, if it was just going to happen? We are His representatives on Earth. He needs us to pray and ask for His perfect will to be accomplished.
In the work we do in Africa, we have seen over and over again that as we pray, and people such as yourself pray, many amazing things happen. Kids are able to be rescued. Abusive situations are discovered, and interventions are able to take place.  Strong favor  is upon everything we touch. God's highest is being accomplished. May we each continue to pray like never before for God to continue to accomplish all that He has planned, in and through our lives as we reach out to help those in need in front of us.  
This little boy's life was rescued because of prayers. His name is Ezekiel. He was destined to die without outside intervention. He had a life threatening hernia the size of a cantaloupe on his groin area. God made a way for us to help rescue him deep within a Liberian village up country where there is no medical care. We were the first white people to ever come to their village. His destiny was changed through God's intervention through our prayers and efforts. God's heart is to restore, redeem, and to rescue, and this is how we prayed according to His perfect will. Surgery was successful on Friday Aug. 16th.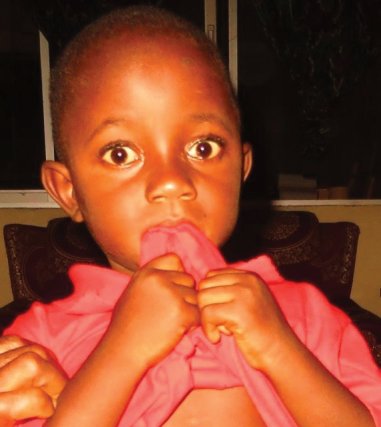 This little girl is from the same village in Liberia where we were able to help rescue Ezekiel. She along with all the village kids were given new clothes, flowers for their hair, and stuffed animals. Precious kids whom God has some beautiful plans for.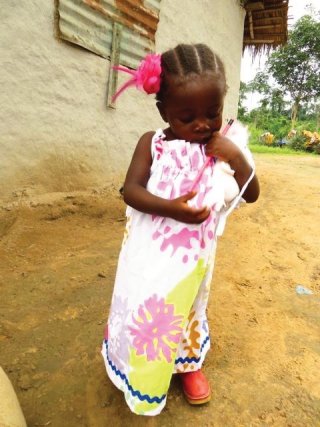 As a Jesus follower we have been given EVERYTHING we need to live a victorious and beautiful life in partnership with Christ.  

We have not been promised an easy life by any means, but we HAVE been given all the tools we need to overcome every hardship and difficult thing that comes our way. God made sure, we as His children were given every spiritual gift to be able to live free, redeemed, restored and healed in every area of our life. As we embrace how God has destined us to live, we in turn are able to help usher others into this same victorious way of living. 

In the bible, in the book of Ephesians, Paul was trying to get the church of Ephesus to understand the kind of life they could live if they would just embrace what God had already given them once they accepted Christ into their lives. These were Christians who were living like spiritual beggars, yet had a rich spiritual bank account that God was waiting for them to embrace. Paul let them know that they had no excuse to live in a defeated manner.  
As Christians we have it all, adoption, acceptance, redemption, forgiveness, wisdom, inheritance, the seal of the Holy Spirit, life, grace, and citizenship. We are rich beyond measure.
I love how Pastor Tobin Wilson from the Lake Burien Presbyterian Church put it in one of the church newsletters. 

Simple but powerful. Based off of Psalms 23. 

The Lord is my Shepherd ----- that's a Relationship! 
 I shall not want ----- that's Supply!  
 He maketh me to lie down in green pastures ----that's Rest! 
 He leadeth me beside the still waters -----that's Refreshment! 
 He restoreth my soul ----- that's Healing!  
 He leadeth me in the paths of righteousness --that's Guidance! 
For His name sake ----- that's Purpose!   
Yea, though I walk through the valley of the shadow of death--that's Testing!  
 I will fear no evil ----- that's Protection!  
 For Thou art with me ----- that's Faithfulness!   
Thy rod and Thy staff comfort me -----that's Discipline!  
 Thou preparest a table before me in the presence of mine enemies------that's Hope!   
Thou annointest my head with oil -----that's Consecration! 
My cup runneth over ----- that's Abundance! 

Surely goodness and mercy shall follow me all the days of my life----that's Blessing!   
And I will dwell in the house of the Lord -----that's Security!   
Forever ----- that's Eternity!   
God has given us EVERYTHING we need through His great love for us, to live VICTORIOUSLY.

During my one on one meetings with the children at our orphanage/safe home, something very unexpected happened.    
      I asked the little 11 year old girl in front of me, how she was doing. I asked her if she felt safe and protected here at the home, and at her school, due to my knowledge that she had watched her parents be brutally murdered in front of her,     
      I had to be very careful not to try to make this a big emotional ordeal, but wanted to see how she was doing in her heart. I told her I knew about her parents, and wanted her to know that we want to make sure she is doing okay, not just physicaly, but also emotionally.    
     She said she does feel safe here. I asked her if she still has nightmare's about her parents death. She said, "yes, I will never forget". We talked about what to do when she has those nightmares. I told her how proud I was in watching her as a big sister to her younger brother and sister. I told her that her mother and father would be so proud of her as their daughter.  
     Then God did something I did not expect. God gave me a glimpse of this being my own biological child, and me being the one brutally murdered looking down at this conversation, with a caring woman speaking to my child.  I felt like God spoke to my heart these word, "if you were dead, what would you want this woman to tell your child for you?"  Oh my goodness, I immediately said in my mind to the Lord, "I would want her to grab my child in her arms and hold her, and rock her, and kiss her, and tell her how proud I was of her, and how much I love her, and that she is not forgotten or alone. 
       Then I felt like God spoke to me and said, "Then do this".  So I looked at this precious little girl, and asked her if I could represent her mother and rock her and hold her like her mother would have. She shyly said yes, and climbed into my lap, put her head into my chest and allowed me to rock her and kiss her as I told her how much her mother loved her and how she will always love her into all of eternity.     
      Without her being aware, tears were flowing down my face in deep emotion, as this precious girl stayed nuzzled into my chest. My translator started talking to me in English so this little one could not understand, and began to tell me to stop the tears, because this would not be good for her to see, I told her I was trying, but God was completely breaking my heart for this little one. She then also became emotional, and for the next few minutes we both worked hard to get our composure, with this sweet girl unaware of what was transpiring above her, as she was lost in this embrace of love. 
     This was just a fleeting moment in time, yet for the rest of the day, this precious girl clung to me every moment she could.     
      God re-reminded me the need for every child to be recognized as an individual. In the masses of children and need. Each child has a name, a dream, a destiny, and a story. Each child needs a special touch from God through our life.
/