Shopping Cart
Your Cart is Empty
There was an error with PayPal
Click here to try again
Thank you for your business!
You should be receiving an order confirmation from Paypal shortly.
Exit Shopping Cart
Inspired to Action blog posts by Rebecca Pratt
| | |
| --- | --- |
| Posted on January 26, 2013 at 7:38 PM | |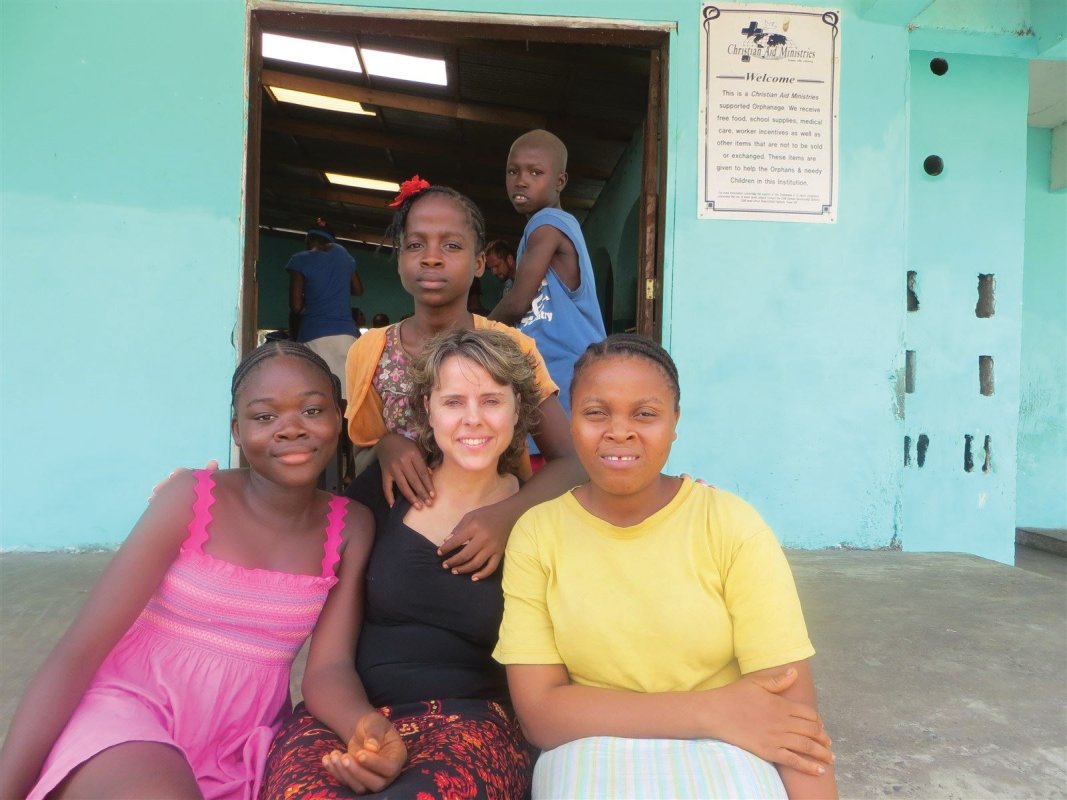 The mob of kids swarmed me as I tried to get myself out of my vehicle.  Little bodies were plastered to me the minute I opened the door, and hugs came from every direction.  The excitement of my arrival never gets old for these precious kids who have stolen a huge chunk of my heart.
      I brought new faces with me, and the kids instantly swarmed them as well, asking them their names. The newcomers did not know quite how to react with all this instant attention, but they quickly warmed up to all the affection.
     On this trip, Tim and I brought 5 people with us. One doctor, three men from Idaho and one woman from Washington. To read some neat stories of their experiences, you can check out our Orphan Relief and Rescue blog this week, and read our Jan. newsletter. Just go to
www.orphanreliefanrescue.org
     With each visit back to Liberia, I am checking on current projects going on. Meeting with Government officials to help them in these efforts to help all orphans in distress in their Country. Checking on our Staff, Orphanage Directors and Children, and planning for the next projects coming up. 
     Our big focus this year is to get a transition/safe home up and running for the children who are in horrible orphanages that need to be closed down, or are currently displaced with no home after being plopped in a full orphanage.
     Sitting next to displaced orphans who were taken from closed down orphanages and put into full ones is getting old. On each of my visits, I zero in on the new kids, the ones who have a hard time looking me in the eye. The ones who do not hardly talk. The ones who start to follow me around the orphanages, as if to say in their silence, please fight for me. Please find me a home. Someone to love and care for me. 
     They are not wanted by the over capacitated orphanages, and were plopped down with promises by the government they would come back for them and place them somewhere permanent. Months go by and nothing happens. The good directors do not know what to do with them. They already have their hands full. These displaced children are the extras that do not belong there.  
     As I walked into the social welfare office this last week, they asked "Do you have good news for us yet". Can you open a transition center yet? I saw their anticipation for my answer, and my answer once again was; "We are still praying and believing for the finances for this to come to pass. God know's these kids need this and you need this for your country." 
     As I leave their office, I once again breath my prayers up to the Lord. "Only you can make this happen. In your timing let it be."
     Over the next few days, Our field director and myself come up with a plan to involve the government with ownership of this project by strongly encouraging them to find a place for us. Work on our behalf. get others involved who could possibly pitch in. Use their influence as a partnership with us.      
      So in our next meeting, we present it, and it was received well as their desperation has reached an all time high. Now we will see what God will do with all this.       
     Please pray with us on this matter. We will need around 100,000 dollars to run something like this per year. We need some real God miracles for these precious children. If God lays it on your heart to give or to fundraise on behalf of these children. WE WOULD LOVE IT!  
     I look back at all that God has already done for so many, and my faith rises as I contemplate the fact that God loves these children more than we do. They are His, and we just walk forward in obedience to allow Him to do his rescue missions through our availability. I am excited to see what God is going to do with all this. 
Categories: Children rescued, Liberia
/